Looking for a dentist in Mexicali México?
Choose a time and a smile agent will contact you to confirm your first appointment. We accept all major PPO insurances.
Choose a tentative time for your visit and we will contact you shortly to confirm the time and date of your appointment with one of Smilers dentists in Mexicali.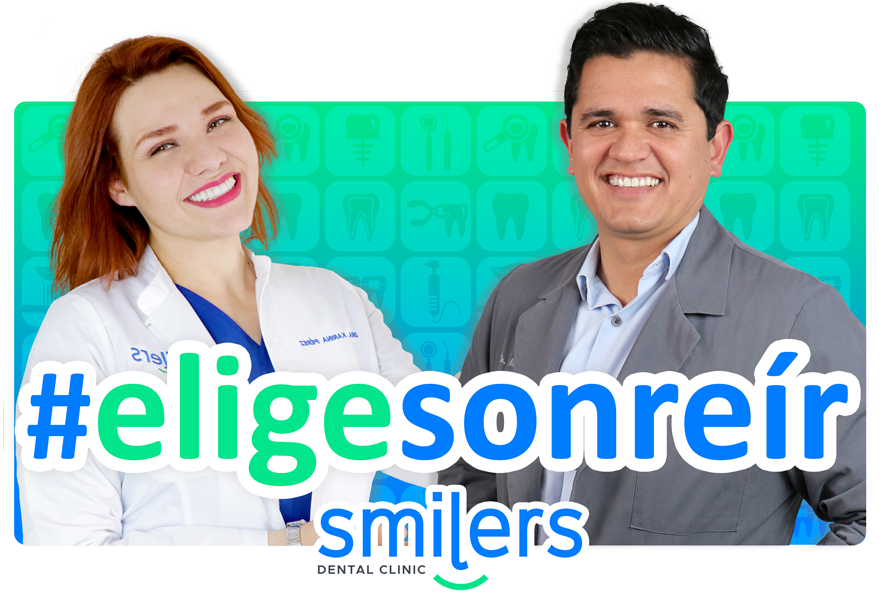 Welcome to Smilers Dental Clinic Smilers Dental Clinic our best letter of recommendation is the smile of our patients.
At your first appointment we make a complete diagnosis of your dental needs.
Once you fill out the form a Smile agent will contact you to confirm your appointment time and date.
How to schedule your dental appointment?
Enter your details.

Preferably a mobile phone or whatsapp.

Choose the tentative date of your appointment.

That's it! A Smile agent will contact you by phone to confirm the date and time of your first dental appointment.
Booking your appointment is easy!
Add your details and we will contact you shortly.
Dental treatment
Find out about some of the main dental treatments and specialities you can receive at the dental clinic:
Are your teeth not in the right place? With braces it is possible to restore the natural position of your teeth.
Do you have discomfort or severe pain in any of your teeth? You may need a root canal.
The dental implant allows you to recover your smile and improves many aspects such as food intake.

Periodontics is the area that takes care of everything around your teeth, for example gum disease.

A dental crown could save your tooth from a dental implant, crowns replace the visible part of a tooth.
The specialist in Maxillofacial Surgery deals with everything related to the face, neck, jaw and mouth.
No matter how much you brush your teeth you still have a bad taste? Clean or whiten your teeth for a perfect smile.

Specialists in Paediatric Dentistry
For the youngest members of the family we have a group of specialist children's dentists in the area. .
Smilers

Dental Clinic Mexicali

Your dental health is our top priority

At Smilers Dental Clinic we want you to have everything you need to take care of your dental health. That's why we have gathered the best specialists and dentists in Mexicali in one place.
We have a strong commitment to the service we offer our patients. Some of our objectives are:
Have the best team of dentists in Mexicali.

Modern equipment and materials of the highest quality.

To answer your questions and follow up on them at all times.

To constantly train ourselves to offer you the best techniques in dentistry.
We are a team of dentists in Mexicali passionate about dentistry, we use state-of-the-art technologies and the best quality materials.
We are a group of dentists in Mexicali committed to providing our patients with the best care in dental treatments, from simple treatments such as teeth cleaning and whitening, to more complex treatments such as maxillofacial surgery or dental implants.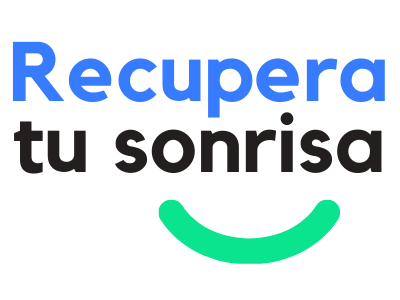 Frequently asked questions
How can I find out the cost of dental treatment?
Whatever treatment you want, it is very important that we perform a diagnosis to determine the type of dental treatment. One of the most common questions asked to the team of dentists in Mexicali is the price of each of the services, whether at the time of requesting braces, dental implants or a cleaning or teeth whitening is the price, each of the treatments has a stipulated price, however in some cases it may vary because each mouth is a world and may require more or less attention from the dentist. This is why it is best to go to one of the Smilers dentists and receive a diagnosis, as for example there are cases in which a minimal intervention is required and some others that require some other type of treatment such as braces, endodontics, orthodontics or a procedure with a specialist in maxillofacial surgery, in any of the cases the first step is to schedule your first appointment and receive a diagnosis with which we can determine the type of treatment you need and make a budget with the exact price.
How often should I see my dentist?
It depends on the type of treatment you are receiving. If you are undergoing a procedure, it is advisable to follow your dentist's instructions, but when it comes to prevention, it is advisable to visit at least twice a year.